The Learn & Earn application deadline has been extended!
Log In to an Existing Account: Click Here 
Create a New Account: Click Here
Please note: If you have applied to Learn & Earn before, do not create a new account. Please log in to your account from the previous year.
2020 Orientation Week: June 22 - June 26
           Work Experience: June 29- August 7
If you are between the ages of 18-24 and interested in learning about the Corporate Internship Program, click here.
Do you have a question about your application? Click here to watch a video that provides a step-by-step guide to submitting the application. You can also give us a call at (412) 932- 2950 or email us at summer@partner4work.org.
Click here to view the Learn & Earn Flyer.
Click here to view the Learn & Earn Fact Sheet.
Learn & Earn is a six-week summer employment program for teens and young adults ages 14-21 in Allegheny County and Pittsburgh region. 
Who can Apply?
Applicants must be residents of Allegheny County or the City of Pittsburgh, be between the ages of 14 and 21, and meet certain income requirements.  To learn more about applying and eligibility, click HERE.
What will my summer job look like?
The summer work dates are June 22- August 7. Participants work 20-25 hours each week, Monday through Friday, and get paid $7.25/hour - that's earning up to $1,088 over the summer!  Plus the opportunity for 12 hours of work-readiness that give participants the skills needed to be successful in the workplace and an additional $87 in earnings. 
Learn & Earn offers jobs that allow participants to explore the following career tracks: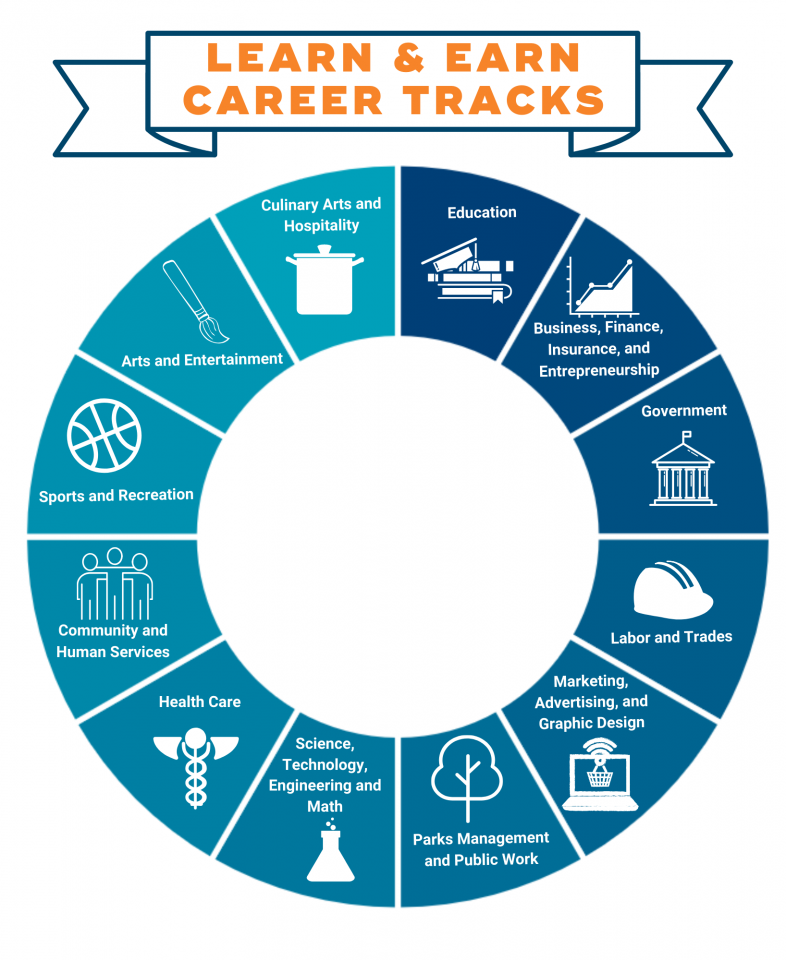 With over 300 worksites across the region, there are job opportunities that meet everyone's career interests.  From mural painting or community research projects to camp counselors or trail restoration.       
Partner4Work is proud to partner with Allegheny County and the City of Pittsburgh in the Learn & Earn Summer Youth Employment Program.